Latest Updates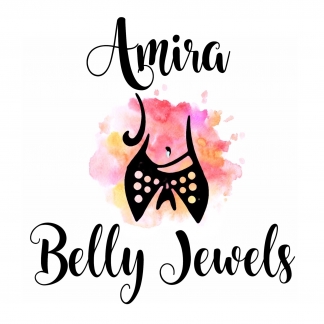 ** I'm taking a Break! **
There will bo no classes on the 12th & 13th, 19th & 20th and 26th & 27th of August. I will return refreshed and raring to go on Monday 2nd & Tuesday 3rd September
Dates for your diary:
* No class for 3 weeks over summer - see above dates!
* Sewing session at my house to make tribal belts Sat 31st
Aug 10am - 12 cakes & drinks provided
* I am teaching at an "Afternoon of Dance" hosted by Victoria
Harris in Leamington on Sat 8th September - see FB for event details or message me
* Drumming Workshop #6 with Fulya Sat 26th October 3 - 5pm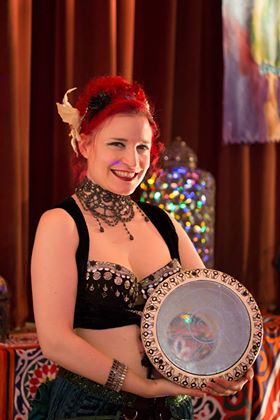 Come & join us for another fabulous few hours of drumming. Lynne is an amazing teacher - so patient and explains the technique and rhythms so well and gives you time to settle into your rhythm before moving on.
There will also be chance to drum at the Christmas hafla in a small drumming circle during the interval if you wish. Message me to sign up for the workshop. Workshop is £20 payable in advance and drums are available to borrow.
** BELLY JEWELS HAFLA **
Thanks to all who attended our most recent hafla in May - we raised £800 for "Action for Pre-eclampsia"
Our next hafla is booked for Saturday 7th December - save the date!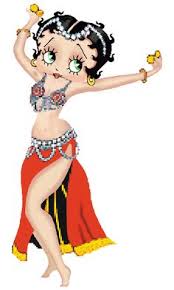 Dancer of the Month for May...
is the lovely Lisa!
Lisa has been dancing in my Monday class for a number of years now and she always arrives with a smile on her face and a positive attitude to her dancing. She attends each and every workshop possible and was also a valued member of my Eastern Promise troupe.
Well done Lisa it's lovely having you in our classes - keep shimmying!