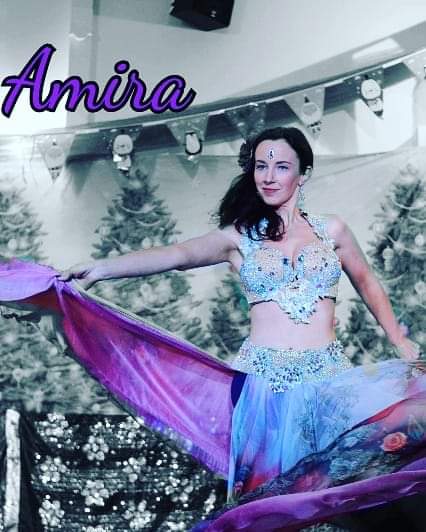 Welcome to my
web site!
Here you will find information on classes I teach, events I am hosting, and details on how to book me as a dancer for your event. Please navigate through the pages or feel free to drop me a message via the Contact page and I will do my best to help!
I have been teaching belly dance for over 15 years now, and it is my passion! For me, it is more than just simply putting dance moves to music. It is a creative process, through which we can express emotions and let the dance take us on a journey. I love that my belly dance classes become as much about the social aspect for my dancers aswell as learning how to belly dance.
I have taken many workshops and classes over the years I have been dancing, and I continue to do so, as I stand by the belief that you never stop learning. In my early years I was very lucky to take some workshops with some of the dancers from the Bellydance Superstars such as Jillina, Moria and Kami Liddle, and this helped broaden my knowledge and open my eyes to different dance styles. I have also taken numerous workshops with Ozgen Ozgec and Maria D'Silva - both very different in their dance styles but equally amazing teachers with a wealth of knowledge.
It took me a while to work out who I was as a dancer, and am lucky to have found several teachers along the way who allowed me to explore my style and grow with it. I now love helping dancers to do the same, and share my love of belly dance.