Eastern Promise are a performance troupe based in Redditch. We are available for bookings and will happily dance at a variety of events, anything from Fetes to WI meetings!
We meet on a Monday evening and work on a really diverse range of styles of belly dance; Tribal, Gypsy, even Reggaton!
There are 12 of us in total and we all have one thing in common - our love of belly dance!
If you would like to book us for an event or make enquiries please contact us on the 'Contacts' page on this website or visit our Facebook page Eastern-Promise to follow our latest posts on where we will be performing.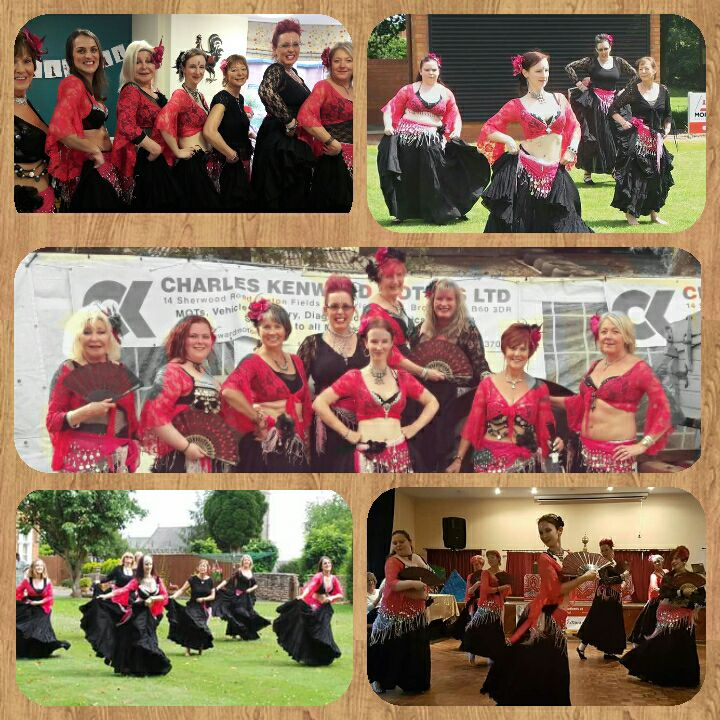 * Fetes

* Care Homes
* Private parties
* Community events
* Charity events
* W.I meetings
* Festivals
* Belly dance Hafla's
During 2017 Eastern Promise have performed at a residential care home, Summer fetes, numerous charity events, even a "Puddle Party" (!) and of course belly dance haflas! We enjoy performing and can work with most spaces we are given to dance in!
We like to think that we offer a varied and fun range of dances to keep the audiences entertained - something for everyone to clap along to! We are taking bookings/enquiries for 2018 - please contact Emma via the 'contact us' page or visit our Facebook page "Eastern Promise"
Events where we are performing in the coming months:
* Wed 13th June - W.I meeting (private booking)
* Sunday 1st July - Aston Fields fete & car boot
* Saturday 21st July - CCSHF charity family fun day @ Arrow Valley Lake
Our busiest time is during the summer months so if you are interested in booking us please get in touch to discuss availability.
Keep checking back here for dates & times of our performances & come along to cheer us on!